iK Building Design offers a wide range of services for developers throughout the Midlands including:-
Feasibility layouts
Building Design
Planning submissions
Working drawing packages
Building Regulation applications
Conveyance and marketing plans
3D Visuals of buildings and whole developments
Technical Project Management
iK Building Design has, over many years, built up a relationship with Consultants from all other disciplines required in pre construction design and detail work in order to offer a rounded service to all Clients.
These consultants include Land Surveyors, Structural Engineers, Civil Engineers, Party Wall Surveyors, Transport Engineers, Geotechnical Consultants, Ecologists, Solicitors and Acoustic Engineers
To find out more information about iK Building Design Ltd or for initial help and advice please get in touch today by using our
enquiry form
or calling:
T : 01527 831931
or
M : 07779 117294
BY POST
iK Building Design Limited
4 Granary Road
Bromsgrove
B60 3QH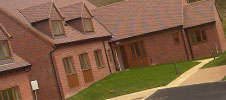 Please take a moment to look at some past examples of our work.
Private Development
7 plot development of 6 bedroom houses.
>>View gallery
Wiltshire Development
20 plot development of 2, 3 & 4 bedroom houses.
>>View gallery
Swindon Development
16 plot development of 2 bedroom apartments.
>>View gallery

Herefordshire Development
5 plot development of houses.
>>View gallery

Gloucestershire Development
17 plot development of houses and apartments
>>View gallery
Extensions
Various extension projects.
>>View gallery
Example Drawings
Various housing developments.
>>View gallery